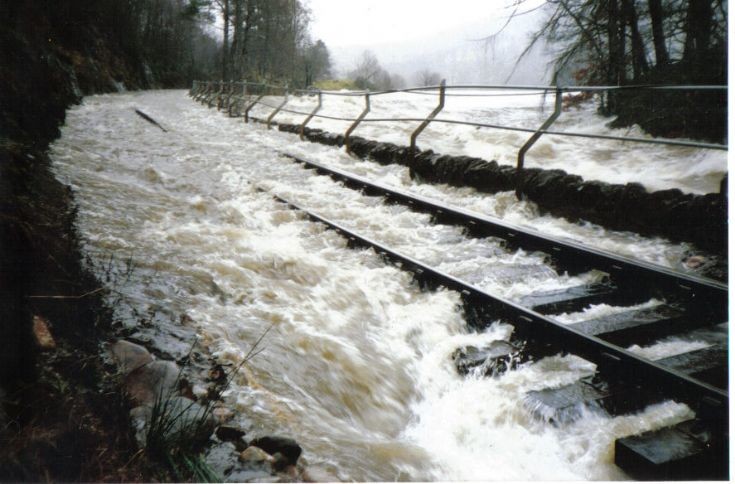 Roybridge Image Library
Flooding of Railway Line 1977 ?
This picture was given to me by Mr Donnie McLaren , Think it was taken in Feb 1977, maybe someone can tell me exact date ? , This is the railway line flooded at The Gorge. In the background to the right ,you can see what remains of the swing bridge over the river Spean.
Picture added on 12 July 2012 at 23:23